Spend your money on what you really need (not projector lamps…)
These is no longer any need to be aggravated with the time, effort, and costs of replacing projectors lamps. Casio's LampFree® projectors provide large screen sizes, use less electricity, and need minimal maintenance (no lamps or filters), saving money that's better used for new technology tools that you really want and need.

LampFree projectors use unique Laser & LED technology to produce images of impressive brightness with a lifespan of up to 20,000 hours. That means LampFree projectors can last over 15 years, based on 6-7 hours of use a day during a 185-day school year without ever having to replace a lamp or filter. For schools with projectors in every classroom, that's a significant savings. In a boardroom with usage 5 days a week they will still last over 10 years.

LampFree projectors are easy to use, have a dust resistant design that eliminates frequent filter changes in dusty rooms and use up to 50% less electricity than typical Mercury lamp projectors. They also have great time saving features, such as a quick turn on time of 5 to 8 seconds to full brightness and instant off with no cool down time needed.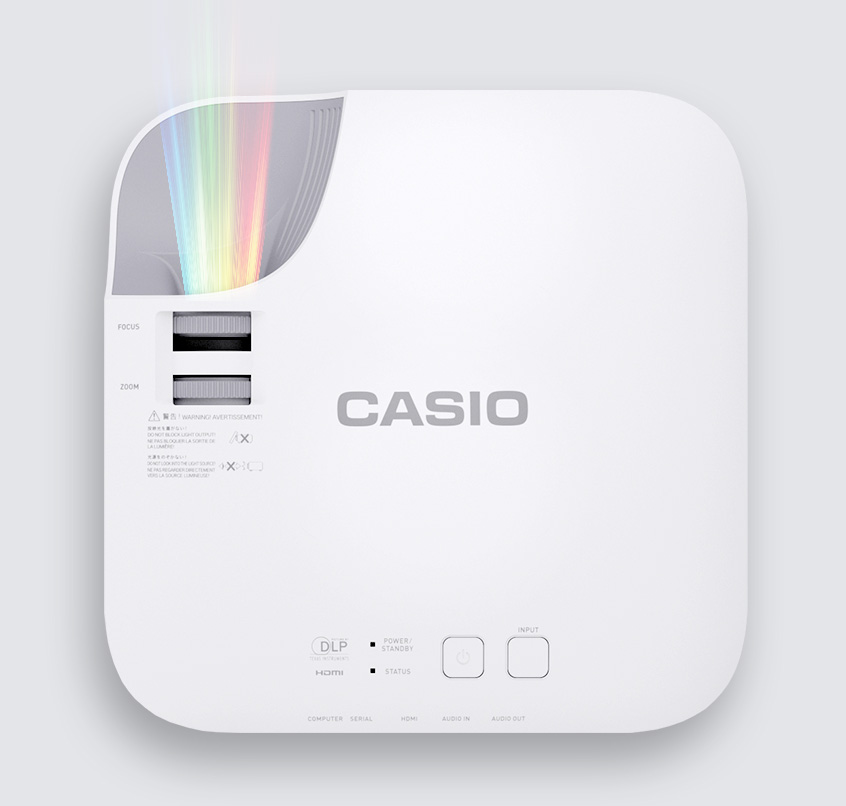 No More Mercury!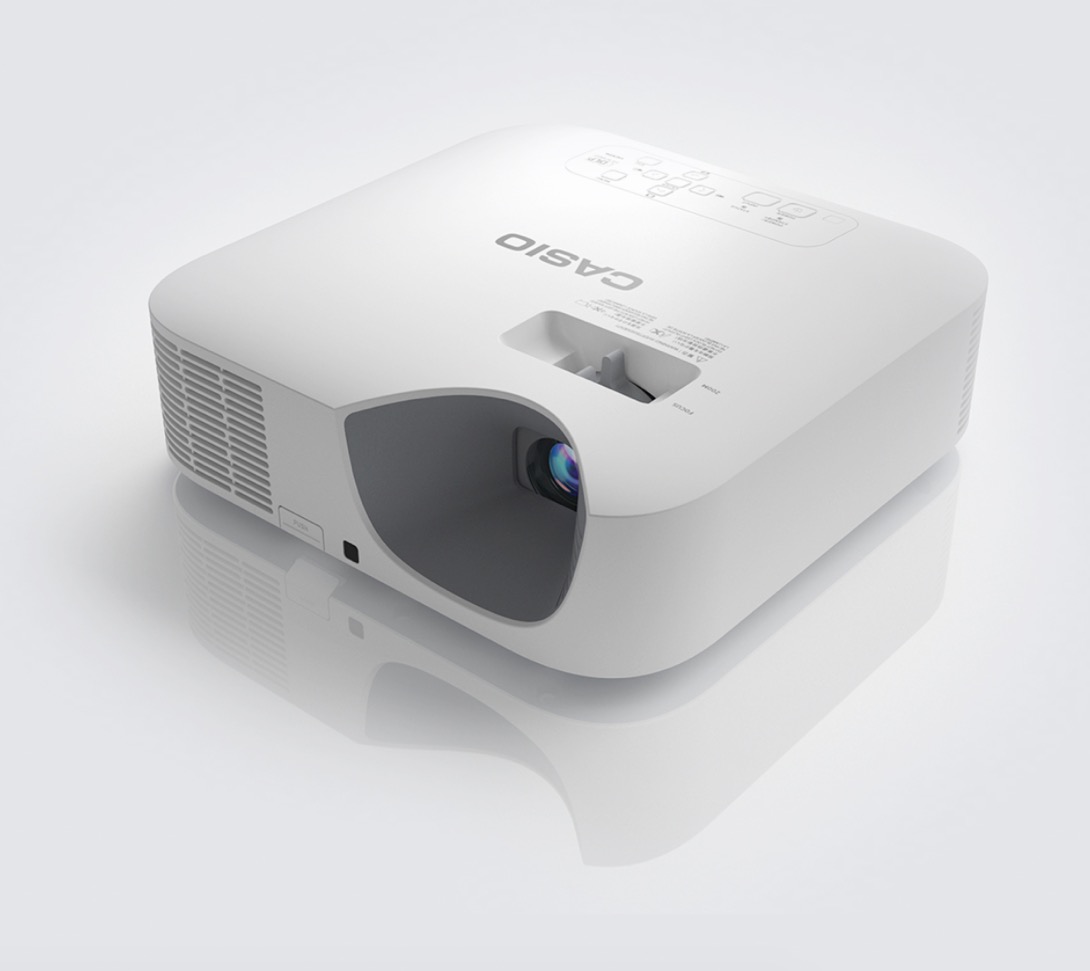 Green initiatives are another reason to consider LampFree projectors. Mercury is a highly toxic element that is hazardous to human health and to the environment. Although the use of mercury is widely prohibited worldwide today, this hazardous substance continues to be employed as a light source for conventional projector lamps.

There is a growing demand for environmentally friendly and more sustainable AV products and Casio LampFree projectors are a great solution.

Not only do LampFree projectors eliminate the need to replace Mercury lamps and to properly dispose of the harmful substance, but Casio now has seven LampFree projectors, models XJ-V100W, XJ-V110W, XJ-F100W, XJ-F210WN, XJ-UT311WN, XJ-UT351W, and XJ-UT351WN that meet all TCO Certified life cycle criteria for socially responsible manufacturing, energy efficiency, picture quality and lower environmental impact.
Total Cost of Ownership (TCO)
When purchasing projectors you cannot only look at the initial purchase price but need to look at the total cost of ownership (TCO). TCO includes all the costs that you will actually pay over the life of your projector.

TCO not only includes the purchase cost, but also the cost of using your projector, such as energy, repair and maintenance costs. Casio LampFree projectors consume less energy, up to 50% less electricity when compared to conventional lamp projectors, have no expensive replacement lamps or filters to replace, and since they require minimal maintenance, they require minimal labor costs to maintain.

When you add up the original purchase price, the cost of replacement lamps, replacement filters, labor costs, and higher energy usage, LampFree projectors cost much less over the 20,000 hour life of your projector.